Analisis Efektivitas Platform Instagram Dalam Strategi Promosi Senja Coffee And Kitchen Pasca Pandemi Covid 19 Di Jember
Tommy Anugrah Ramadani

Universitas Terbuka

Syahrinullah Syahrinullah

Universitas Terbuka
Abstract
The purpose of this research is to examine promotion strategies through Instagram social media by Senja Coffee and Kitchen in increasing post-pandemic sales. This study uses a descriptive qualitative approach involving observation and in-depth interviews. A total of 10 respondents were involved in this study, namely parties related to Senja Coffee and Kitchen. The data obtained from this research provides valuable insight into the promotion strategy that has been implemented by Senja Coffee and Kitchen, including the promotional stages used to maximize marketing. The results of the study show that the promotion strategy for Senja Coffee and Kitchen through social media Instagram is very effective in increasing visibility, attractiveness and sales at Senja Coffee and Kitchen in Jember. The implications of this research emphasize the importance of utilizing social media, especially Instagram, as an effective means of promotion for coffee shop businesses. This research provides valuable insights for the coffee shop industry in developing effective promotional strategies through social media.
References
Ashraf, MZ (2018). Komunikasi pemasaran digital: studi kasus tentang tingkat kepuasan layanan Roebuck Communications.
Chen, H. (2018). Persepsi konsumen muda usia kuliah tentang pemasaran media sosial: Kisah Instagram. Journal of Current Issues & Research in Advertising, 39(1): 22-36. https://doi.org/ 10.1080/10641734.2017.1372321.
De Veirman, M., Cauberghe, V., & Hudders, L. (2017). Pemasaran melalui influencer Instagram: dampak jumlah pengikut dan divergensi produk terhadap sikap merek. Jurnal Periklanan Internasional, 36(5): 798-828.https://doi.org/10.1080/02650487. 2017.1348035.
Dewi Untari dan Dewi Endah Fajariana. 2018. Strategi Pemasaran Melalui Media Sosial Instagram (Studi Deskriptif Pada Akun @Subur_Batik). Volume 2 No. 2 September 2018 P-ISSN 2550-0805 E-ISSN 2550-0791.
Ebert, Ronald J. Griffin Ricky W, 2015. Pengantar Bisnis, edisi kesepuluh. Jakarta, Penerbit Erlangga.
Jones, C., et al. (2019). Active customer interaction on social media: Strengthening customer relationships and brand loyalty. Journal of Consumer Behavior, 12(4), 78-93.
Kotler, P., Keller, K. L., Ang, S. H., Leong, S. M., & Tan, C. T. (2017). Marketing communication: An integrated approach. Pearson Education.
Ningsih, S., Milasari, A., & Muchammad, S. 2021. Strategi Marketing Mix Dalam Menghadapi Pandemi Covid-19 (Studi Kasus Pada Cafe Jolly Coffee Surabaya). Jurnal MANOVA Volume IV Nomor 1, P ISSN : 2685-4716, E ISSN : 2746-282X.
Prof. Dr. Sugiyono. (2018) Metode Penelitian Kualitatif. Penerbit: Alfabeta.
Rita, SE., M.Si. (2017). SOCIAL MEDIA MARKETING. Diakses dari: https://bbs.binus.ac.id/gbm/2017/03/08/socialmediamarketing/#:~:text=Media%20Sosial%20juga%20sebagai%20sarana,Amstrong%2C%202012%3A141). Pada: 26 April 2023 Pukul: 19;49 WIB.
Smith, A., & Johnson, B. (2018). The impact of Instagram usage on brand awareness, customer interaction, and sales: A study. Journal of Marketing Research, 25(3), 45-62.
Sugiyono. (2014). Metode Penelitian Pendidikan Pendekatan Kuantitatif,. Kualitatif, dan R&D. Bandung: Alfabeta.
Yohana Asmaradewi. 2019. Peran Instagram Sebagai Media Promosi Dalam Meningkatkan Jumlah Pengunjung Pada Café Mas Bro. Universitas Semarang.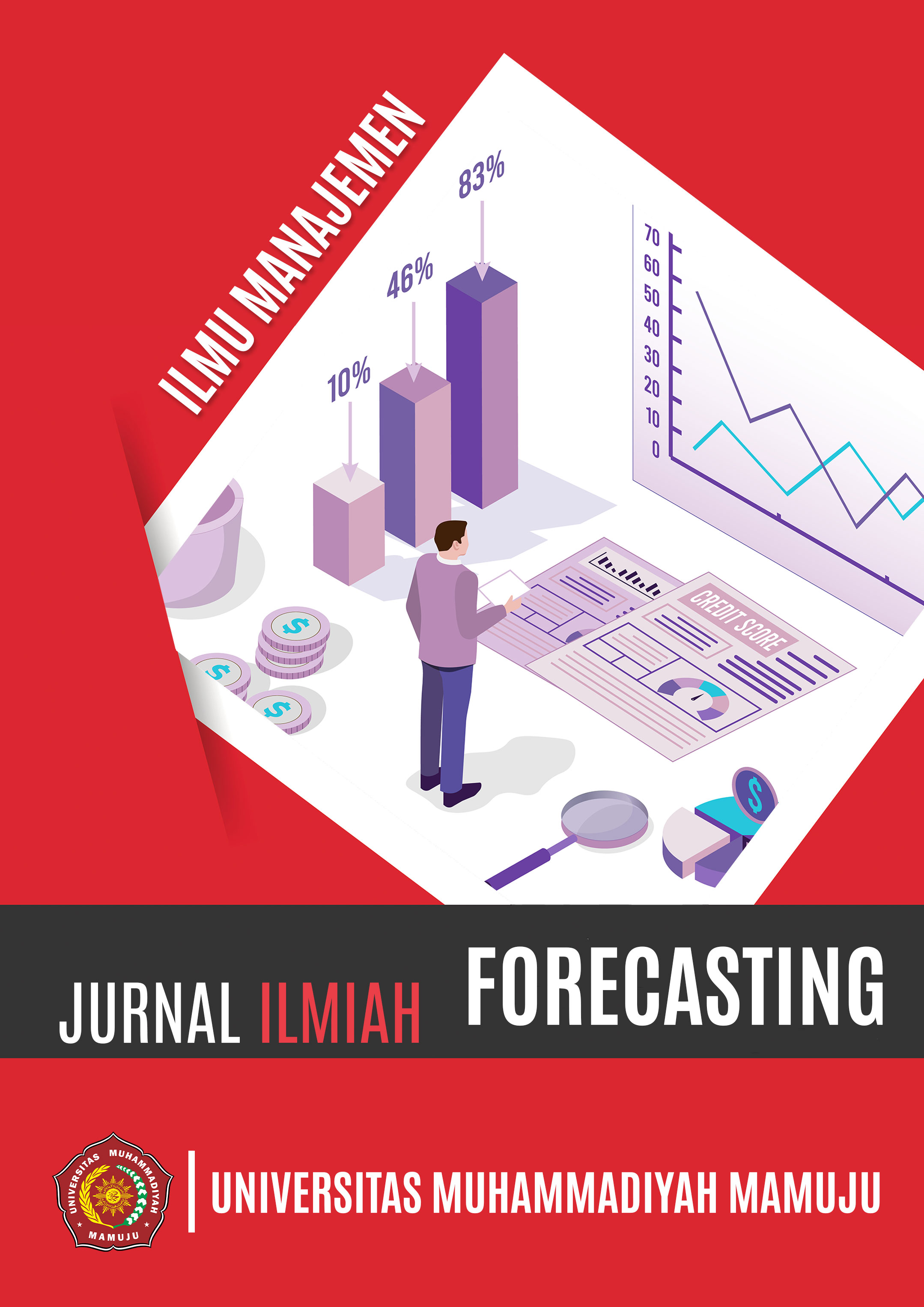 Copyright (c) 2023 Tommy Anugrah Ramadani
This work is licensed under a Creative Commons Attribution-NonCommercial-NoDerivatives 4.0 International License.
Forecasting: Jurnal Ilmiah Ilmu Manajemen